Industrial Network Monitoring
Cybersecurity & Visibility for ICS/SCADA Networks
About SCADAfence
SCADAfence helps companies with large-scale operational technology (OT)
networks embrace the benefits of industrial IoT by reducing cyber risks and
mitigating operational threats. Our non-intrusive platform provides full coverage of
large-scale networks, offering best-in-class detection accuracy, asset discovery and
user experience.
Read more

SCADAfence seamlessly integrates OT security within existing security operations, bridging the IT/OT convergence gap. We deliver security and visibility for some of the world's most complex OT networks, including Europe's largest manufacturing facility. Thanks to SCADAfence, companies in Critical Infrastructure Manufacturing, and Building Management industries can operate securely, reliably and efficiently as they go through the digital transformation journey.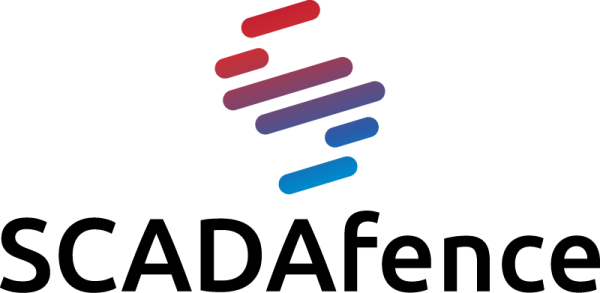 SCADAfence Key Benefits
"By integrating SCADAfence into our environment, we were finally able to add OT visibility and monitoring to our ongoing security operations"
Halil Aydin, IT Infrastructure and Operations Director, Vestel
SCADAfence Platform
is a software-based
non-intrusive
solution, designed to
reduce the risks of:
Operational downtime and production process manipulation
Malware and ransomware infection
External or internal cyber attacks
Human error, misconfigurations and device malfunction
HOW IT WORKS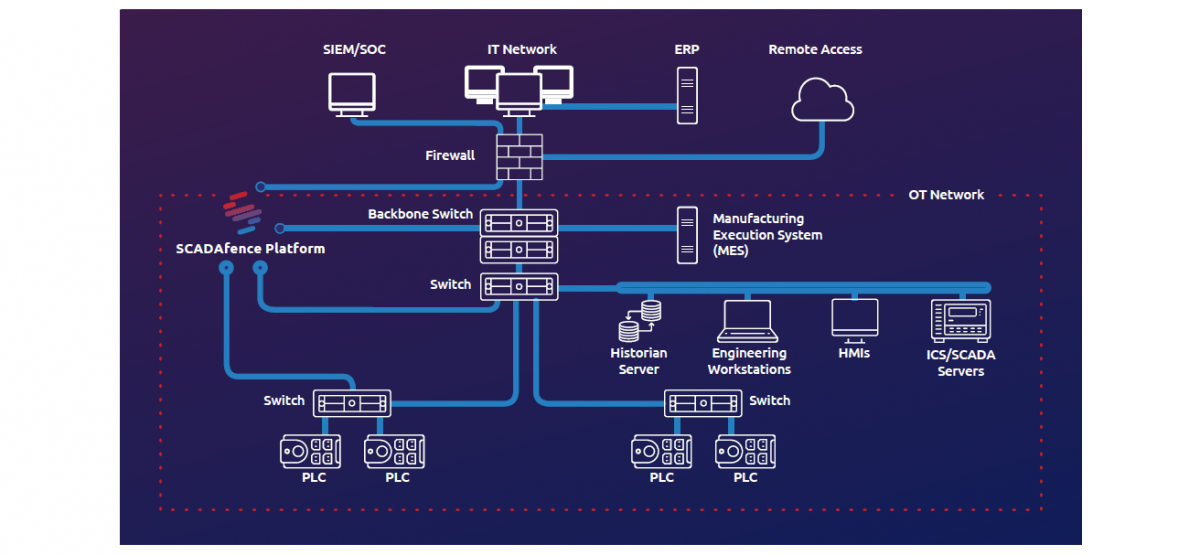 Continuous OT network monitoring that provides
visibility, risk management and threat detection.
"If you're trying to fulfill the requirements of NERC CIP, with CIP-002 and CIP-003, you have to know who's on your network, how they're accessing your network, and what they're doing. SCADAfence is the only software that lets you build a custom policy, and then continuously monitors the compliance in realtime, based on real data points."
Gerald Kissel, Plant Manager at the Garrison Energy Center
"If you ever had a NERC audit, the only way you can prove that you're compliant with all of the NERC requirements is to show them the data in the SCADAfence Governance Platform. We no longer have to fill out compliance surveys, since the compliance reports and real-time alerts which SCADAfence provides us, ensure that we are compliant with the latest industry standards and that the power plant is running safely."
Shawn Lebbon, Consulting Engineer at iV4, a ProArch Company
"One of the highlights of using the SCADAfence Platform is if you stick a device out there and forget to configure it, you get an alert that the device is out there requesting an IP address. It's not just a generic alert, but it tells you exactly what the device is, so you have an idea where to start looking, The SCADAfence Platform really lets us sleep better at night knowing that we will be alerted when something's starting to go wrong, even before things start shutting down."
Gene W, OT systems administrator at the Midwest Refinery
| | |
| --- | --- |
| | Why SCADAfence? |
Industry leading performance
The only solution to provide full coverage of network traffic monitoring
(no sampling, no filtering)
Industry leading scalability
Designed to protect the smallest to the most complex, large-scale
manufacturing networks
Seamless deployment
Automatic learning and tuning
Cost effective
Efficient deployment with high-performing sensors and low TCO
No interference with production continuity
Non-intrusive solution, can be added to existing running networks
Award-Winning OT & IoT Cybersecurity Products
For Critical Infrastructure & Enterprises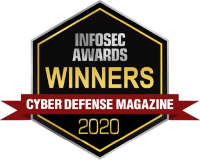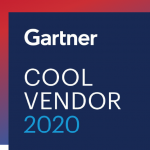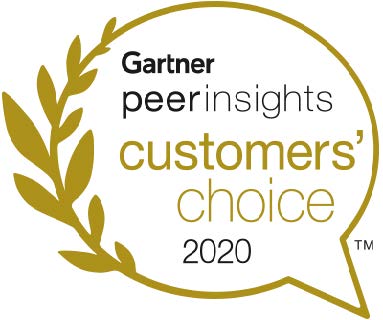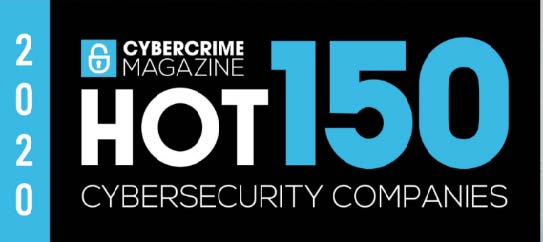 Supported OT Vendors

And more!