Meet us at RSA® Conference 2022!
The world's largest cybersecurity conference where you'll gain insights, join conversations, and experience solutions that could make a huge impact on your organization!

| | |
| --- | --- |
| When: | June 6th – 9th, 2022 |
| Where: | Moscone Center in San Francisco, California + Virtual |
Visit our booth #4201 to discuss security challenges and how our Next Generation suite of solutions can fortify your network.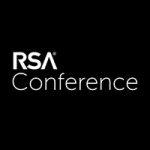 GATESCANNER® by Sasa Software at RSA Conference 2022
I can't wait for RSA Conference!

Schedule a one-on-one meeting at RSAC

Thank you for the
Complimentary Expo Pass code.
I'm ready to sign up for RSAC!
What we are showcasing:
Sasa Software is a Cyber Security company that specializes in Content Disarm and Reconstruction (CDR) technology. Our GATESCANNER® solution suite provides a security layer for the prevention of advanced file-based malware. Traditional anti-malware protection solutions are not enough in today's complex reality of APT's and sophisticated hackers. GATESCANNER prevents unknown and undetectable exploits and weaponized content, including Zero-Day's, APT's, and Ransomware, by transforming infected documents into safe, neutralized copies. The resulting files will maintain full fidelity, usability, and functionality.
GATESCANNER implements CDR technology to protect email and attachments, portable media uploads, cross-network file transfers, safe browser downloads, cloud-based file shares, computing appliances, and to enable cross-domain solutions with unidirectional gateways. By protecting all attack vectors, our solutions uniquely defend Critical Infrastructure, Healthcare, Financial, Manufacturing, Government, and other sectors!